The U.S. Centers for Disease Control and Prevention presented a bot throughout the end of the week to assist individuals with settling on choices about what to do on the off chance that they have potential manifestations of COVID-19. Called Clara, the "coronavirus self-checker" was made in an organization with CDC Foundation and Microsoft Azure's Healthcare Bot administration.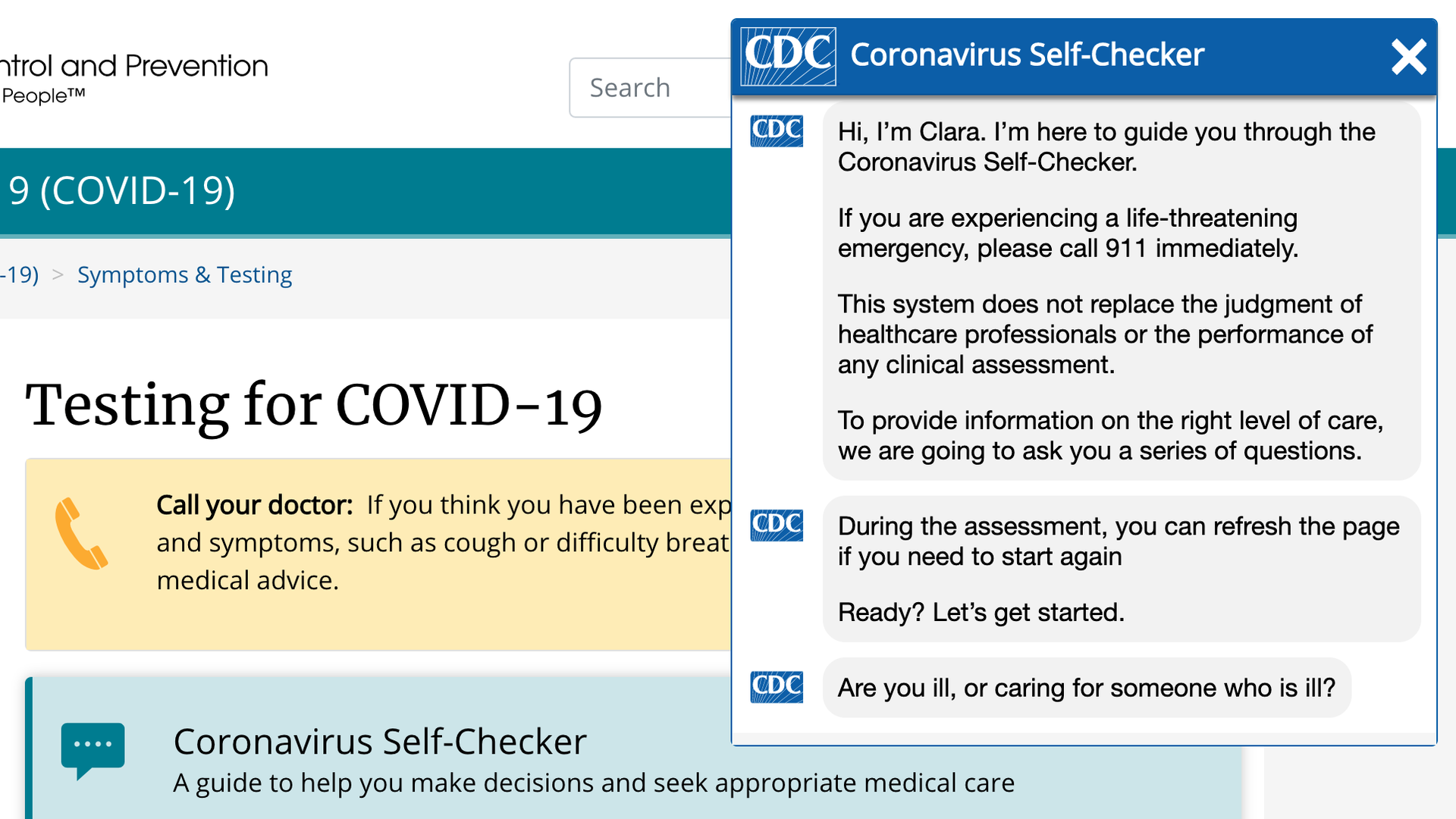 Image Src - https://www.axios.com/
While COVID-19 has been declared a global pandemic by the World Health Organization, Clara is planned for use by individuals as of now in the United States. As indicated by the CDC, as of March 22, there were in excess of 15,200 cases in the United States, and 200 passings.
In an announcement, Microsoft said screening patients who have cold or influenza-like indications to figure out who needs "access to restricted clinical assets" makes a "bottleneck that takes steps to overpower wellbeing frameworks adapting to the emergency." Its Healthcare Bot utilizes AI and is proposed to enable the CDC to answer more inquiries, empowering clinical experts to care for patients who need basic consideration, the organization said. Clara, nonetheless, isn't proposed to be utilized for determination or treatment purposes. The inquiries walk clients through indications and afterward give proposals in the event that they need clinical consideration.
In its announcement, Microsoft said that customized versions of its Healthcare Bot, across all providers who use it, are now "fielding more than 1 million messages per day from members of the public who are concerned about COVID-19 infections-a number we expect to escalate quickly to meet growing needs."
SUGGESTED ARTICLES FOR YOU