Gifts & Flowers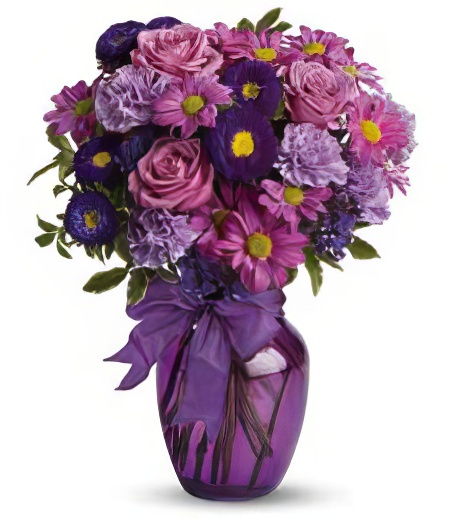 Lavender of Love Bouquet
Lavender flowers are one of the amazing flowers if your love or wife likes the violet colour. In terms of health, it is also good for anxiety, insomnia, depression, and restlessness. Its fragrance is a symbol of love in many cities so give it to your love on this valentine and you will see the magic of lovely fragrance.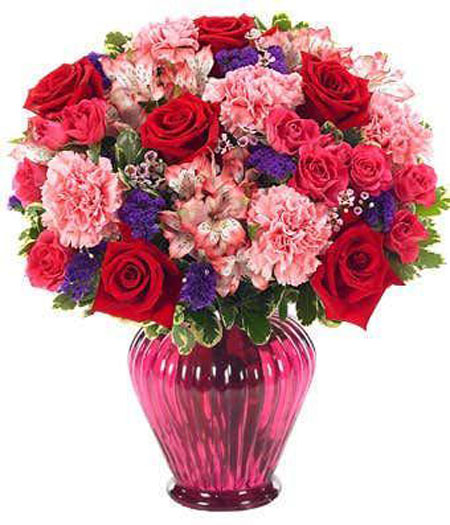 Tons of Love
As per the name of this collection, this is one of the best collection for your love as you can see this is the combination of red and pink colour flowers with beautiful and lovely fragrance so this is one of the best gifts for love on this valentine and beautiful winters.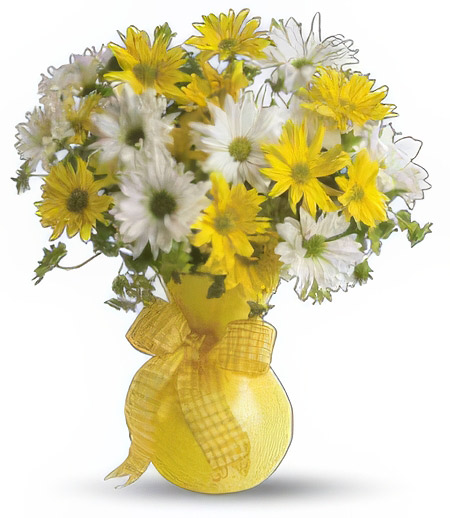 It's a Wonderful Life
Bunch of yellow flowers having a memory of life with love and best experiences. The combo of this bunch of flowers makes your love happy so if you are newly married and going to start your own life give this to your love and make your life happy and amazing.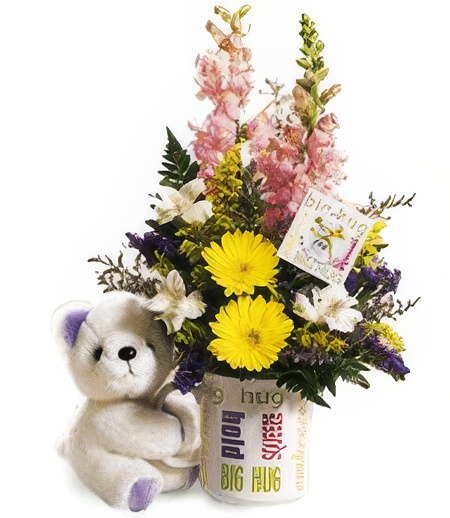 BIG HUG BOUQUET
The heart filling and big hug combination of yellow and white flowers of with cute teddy this is ideally amazing for your love birthday, anniversary, and valentines day so if you are looking for best gifts that can give your love smile and happiness this big hug bouquet is the best gift.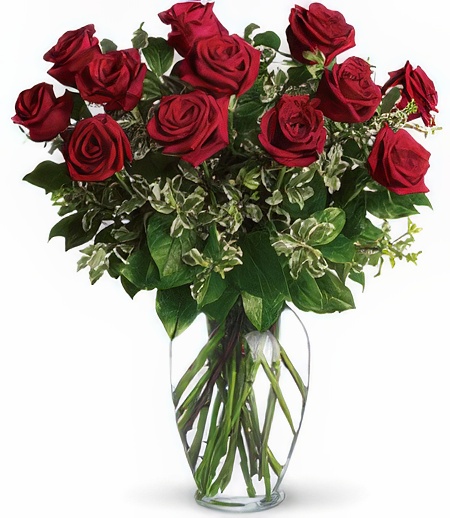 ALWAYS IN LOVE
Everlasting love is easier to express with the help of our skilled local florists! One dozen roses are the quintessential way to beautifully solidify your bond to your beloved and share a reminder that you'll always be there.
Mail us at This email address is being protected from spambots. You need JavaScript enabled to view it. for advertisement, feedbacks, and guest blog post.
ALSO, READ RELATED ARTICLES:
You are my light card
Are you looking for the best card for your valentine partner to show your love for him so this is one of the amazing and best cards to make your valentine amazing and special. This is e-card which is really amazing to send anyone. having short videos which are also customizable according to your feelings and we all know graphics and videos are better to show the inner health feelings.
Love My Pop
This is one of the trending love my pop card for your valentine partner it shows your love and commitment for her. This will make your whole Valentine day more romantic and amazing so don't be late and try this. The three magical words are the most important word for valentines day. The best part is you can customize your cards according to your needs and send to her on a mobile phone or social media to give her surprise.
Frozen - Love is an open door
This is one of the perfect greetings for valentines day with a beautiful song which makes your card more heart touching and emotional. This shows true love and gets ready to express your love. A little flirty, a little romantic, these cards will show you especially what you feel about your partner
Please share your reviews in a comment section below. Mail us at This email address is being protected from spambots. You need JavaScript enabled to view it. for guest blog post and advertisements.
ALSO, READ RELATED ARTICLES: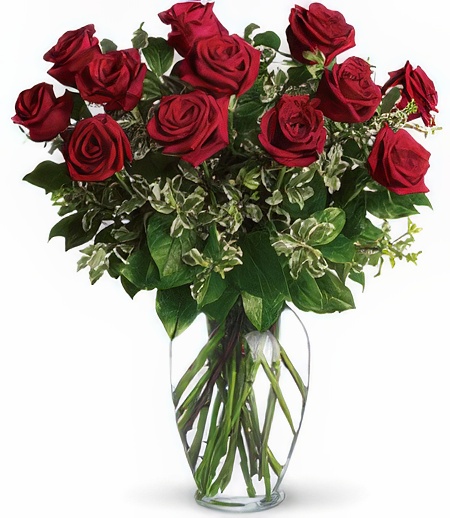 ALWAYS IN LOVE
When we are talking about flowers rose comes first because of its importance in our life. We give a rose to our love because she or he is the most beautiful and important part of our life. Rose has its own importance in flower family because of some facts:
Red rose is a symbol of love

Yellow of friendship

Orange of enthusiasm

White of purity and pink of joy

Wild roses

have 5 petals and 5 sepals. A large number of petals is a result of mutation and it can be seen in cultivated

roses

.
So buy this flower to make special for someone.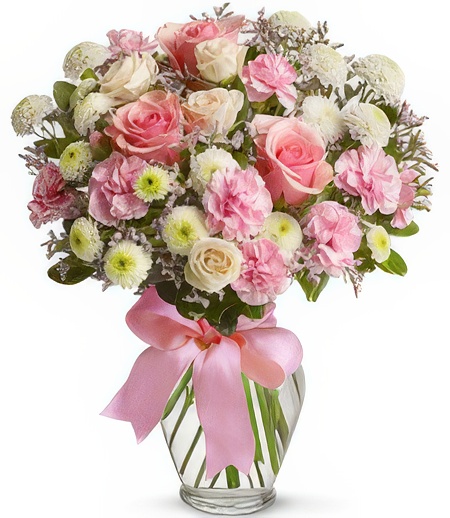 COTTON CANDY
This is for someone special so if you planning something special for someone doesn't forget this to take away because it looks glossy and you can see the beauty of this cotton candy. It looks amazing. Candy-coloured roses and carnations are collected in a sugar-spun shimmering glass vase full of flowers in this dulcet design. A pretty pink ribbon is the icing on the cake! Flowers are a sweet treat to say "Have a great day!"
CARE INSTRUCTIONS:
Add water daily to ensure your floral arrangement stays fresh and display the flowers in a cool location away from direct sunlight.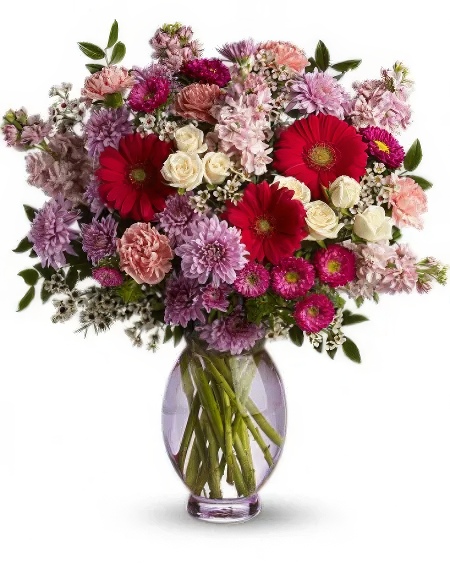 PERFECTLY PLEASING
Can you see its perfect look for any kind of occasion it doesn't matter where you are going it can be a birthday, wedding, inauguration or anything? So if you are a little bit confused about choosing flowers for an event and don't want to waste your time in this. Pick it up and see the reaction and the person who will have it from the side I am damn sure it will be amazing he or she will say WoW! A perfectly pleasing collection of mums, roses, carnations and more, in rich jewel tones of coral, amethyst, and ruby, sure to give a treasured occasion a special sparkle!
CARE INSTRUCTIONS:
Add water daily to ensure your floral arrangement stays fresh and display the flowers in a cool location away from direct sunlight.
To make a guest post on our platform mail us at This email address is being protected from spambots. You need JavaScript enabled to view it.