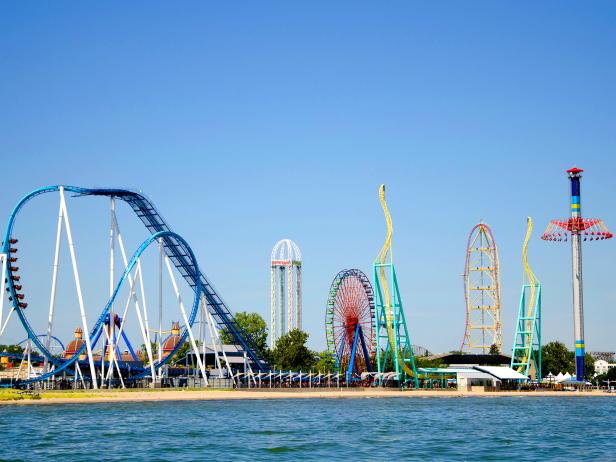 Cedar Point, Sandusky, Ohio
This old-fashioned amusement park is a must for nostalgic types as well as the budget conscious – admittance and parking are free of charge. Reader Tracy Ginsburg Maier says "a family of 4 can eat, swim and ride all day for $100" at Knoebels.
Walt Disney World's Magic Kingdom
No list of amusement parks would be complete without the happiest place on earth, Disney's Magic Kingdom. Transport yourself back to your childhood with a trip to Space Mountain, or say hello to one of your favorite Disney characters.
Spread across 65 acres, Schlitterbahn has held the Amusement Today title for best water park for the past 13 years. It features an uphill water coaster ride, beaches, surfing, and more.
Universal's Islands of Adventure