Vacation
Pack your bag for Unbelievable Places
Mount Roraima, South America
Mount Roraima is a flat-topped mountain located between the borders of Brazil, Venezuela and Guyana. Mount Roraima is also one of the oldest geographical formations on Earth. The 9 miles long mountain consist of 400 meter tall cliffs on all sides. As it rains almost everyday on the top of the mountain number of highest waterfalls also located in the site. The unique landscape also home to number of rare plants in the world.
The beautiful landscapes, dense forests, rare plants and moderately difficult trekking makes Mount Roraima to one of most interesting destinations for tourists. Mount Roraira also a part of South American National park. It is illegal to pluck flowers and plants from the mountain range.
You can click on link and found our cheap package for this trip
Tunnel of Love, Ukraine
Tunnel of love is the one most interesting and romantic place in Ukraine. It is located in the town of Kleven. It is a place where you can see the perfect fusion of great architecture of nature and men. In fact it is 3 km length railway line surrounded by trees like tunnel. It is actually passage of train itself causes the formation of the tunnel.
The tree corridor of Ukraine mainly attracts photographers and lovers. Many of lovers believed that their love life become success if they visit tunnel of love with true passion. So tunnel of love considered as the most romantic place in the world.
Hitachi Seaside park, Japan
Hitachi seaside park is a flower paradise located in Ibaraki city in Japan. Hitachi flower park spread across vast area of 190 hectares. The park is known for blooming of flowers around the year. The flower paradise of Japan features wide varieties of flower. Baby blue eyes flowers is the main attraction of the park, blooms 4.5 millions of baby blue flowers in the fall.
Hitachi flower park also include wide varieties of daffodils, tupils and many other flowers. This flower paradise is also provide small amusement parks for kids and beautiful trails for tourists.
Tianzi Mountains, China
Tianzi mountain is located in Hunan province of China. The word 'Tianzi' means 'Son of heaven'. It covers total area of 16650 acres. The mountain range is widely popular for it's thousands of legendary peaks. The highest peaks in the mountain range is 1262 meters above sea level.
Tianzi mountain is also known as the monarch of the peak forest. Each peaks of Tianzi Mountains are provide stunning view through scenic rocks and plants at the top. The floating clouds, radiance of moon lights, reflecting sunshine are the another focusing sights from Tianzi mountains.
Algarve Cave, Portugal
Algarve cave is the stunning seaside cave located in Algarve of Portugal. The Algarve cave is formed by the continuous action of sea waves. It is one of the largest wave-cut caves in the world. Algarve cave stands like a shelter on the seashore and faces action of waves all times. The in and out action of sea waves and filtering of sun lights through the holes becomes interesting attractions at Algarve cave.
You can choose this package for your trips (;
Pack your Bag For these Places at Cheap Cost
Let's grab offers for below trips
Travel Talk Tours
Batu Cave, Selangor, Malaysia
Reasons to visit Batu Cave
Comprises three large caves and a number of small caves. It is located just 11 km North of Kuala Lumpur on a limestone hill
The Batu caves were discovered back in 1859. Today, it is one of the main tourist attractions in Malaysia
The biggest cave is known as temple cave, home to a number of Hindu shrines. The remaining two main caves serve as museum and art gallery that consist many Hindu statues and paintings
Visitors have to climb 272 steps to reach the temple cave
The 42.7 meter high Lord Murugan statue situated at the foot of Batu cave is the second tallest statue of a Hindu deity in the world
Dark Hedges, Northern Ireland
Reasons to visit Dark Hedges
The dark hedges is a magical tree tunnel along Bregagh road in Northern Ireland
It is truly a photographer's paradise. In all light conditions, dark hedges looks stunning. This beautiful site is also famous among the international tourists
The breathtaking dark hedges has been featured on the popular TV series Game of Thrones
These beach trees were planted by the Stuart family in the 18th century
Verdon Gorge, Southeastern France
Reasons to visit Verdon Gorge
The Verdon gorge in Southeastern France is considered as the most beautiful canyon of Europe
It was formed by Verdon river over thousands of years ago
This majestic canyon is 62 kilometers long and 300 meters deep
The turquoise-green water of Verdon river is one of the main attractions of this site. The flow of such strikingly colored river through the gigantic Verdon canyon exhibit an unbelievable scenery for the visitors
Can enjoy many tourist activities including kayaking, canyoning, water skiing and sailing
You can grab our offers to explore these places
Let's plan your Honeymoon
Here are world's most beautiful places where you can go for honeymoon.
Most Romantic: Bali, Indonesia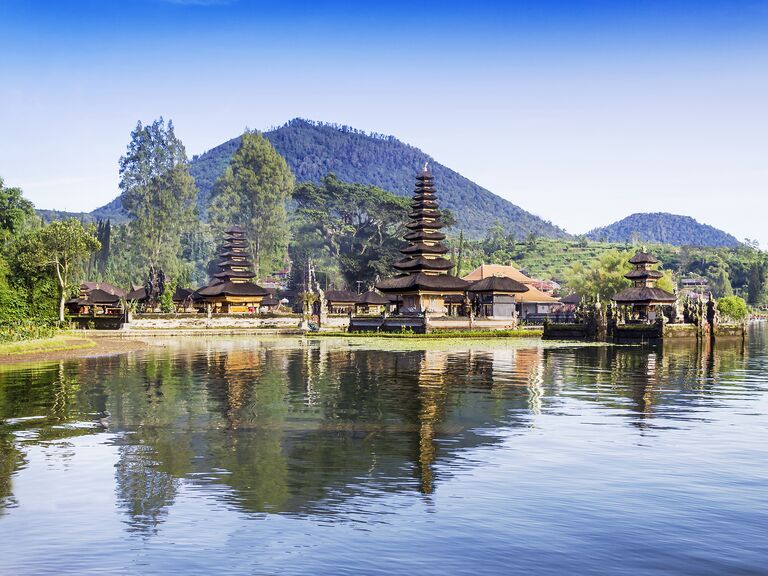 Take our travel plans for your sweet honeymoon
WHY GO: There's a reason its nickname is the "Isle of the Gods." Even before the hit book and movie Eat, Pray, Love, the island had been a magnet for romance seekers for its mist-shrouded temples, beautiful mountain vistas, and vivid art scene.
WHAT TO DO: Arrange a trip to Pura Luhur Uluwatu temple. Located atop a cliff rising 200 feet above the Indian Ocean, it has one of the most unforgettable sunset views in the world. Then, stay for the mesmerizing nightly Kecak dance performance.
Best Deals for Stay in 7 star hotels
Most Romantic: Sonoma, California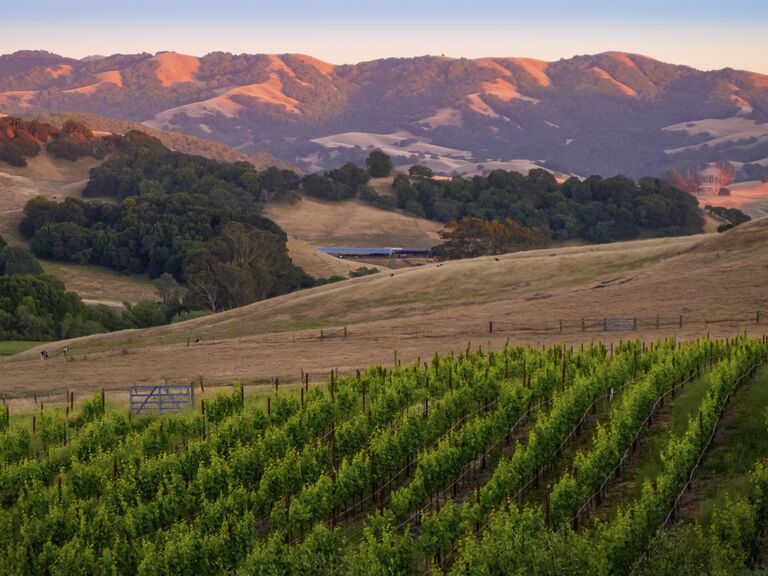 WHY GO: World-class wine, delicious food and unsurpassed scenery—what's not to love about this pretty locale?
WHAT TO DO: Guests at Farmhouse Inn get exclusive access to wineries not normally open to the public, such as Kistler and Kosta Browne. You'll also want to indulge in the local fare—these California chefs were doing farm-to-table long before it was a trend.
Our Best Deals for Hotels because we care about you (:
Most Romantic: Paris, France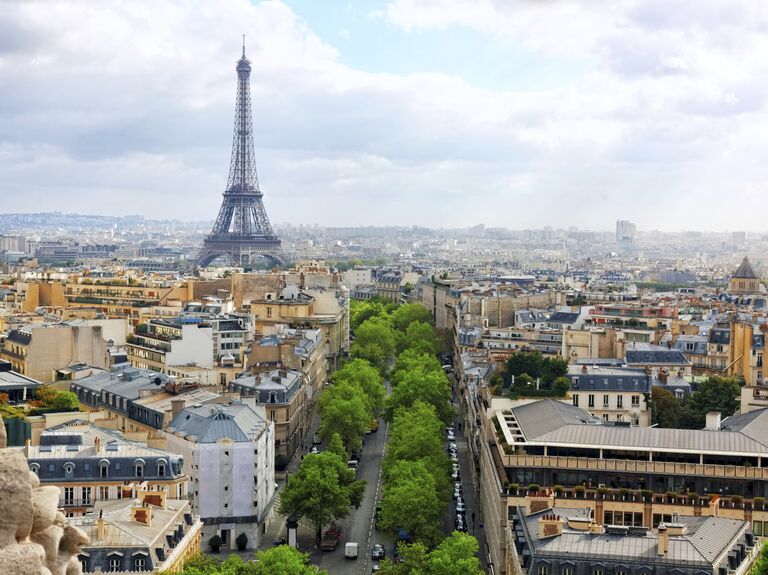 WHY GO: Paris is synonymous with romance. It's a combination of the architecture, the food and the art that makes this city so special.
WHAT TO DO: The travel guides will talk about going to the Musée d'Orsay, the Louvre and the Eiffel Tower—all definitely worth your time. But this is your honeymoon, so you also have to tie a ribbon (locks are discouraged now) on the Pont des Art bridge, which symbolizes your committed love to one another.
So finally we've planned for you.
Click below to know more about your offers.