Cars & Trucks
1 Pair Car Seat Gap Storage Box Money Pot Beverage Holder
This is really cool storage bags which you can easily insert in between the seat and console and store your soft drink can, mobile phones, chargers, and other stuff. You can easily attach the thickness control pad with this. It's made of good quality leather material. This is really space effective solution for your car, it can give you extra space and ability to store your important things near your driving seat.

Universal Car Truck Vehicle Shelving Cup Holder Car Phone Mug Drink Holder Black
Do you want your car clean and beautiful? A storage bag is a good option for carrying water and phone safely. The universal car truck vehicle shelving cup holder car phone mug drink holder, it's 3-in-1 design, which gives you the flexibility to place cup and small gadget inside. It's light weighted and durable enough to use. The compact size will give you extra benefits to place it in a smaller place.

Car Hanging Style Tissue Box Automotive Supplies - Pink
The creative box which you can place the top roof of the car easier to store tissues easily. This gives your car extra space and unique look and there are three colors available in the stock, you can easily pick according to your requirement. The sun shield is the best place to hang it and save your space. Tissues are really necessary when you are traveling for somewhere so this is the best way to store tissues for your need. Click on below link to know more about this product.

Please share your feedback in a comment section below and mail us at This email address is being protected from spambots. You need JavaScript enabled to view it. for advertisement.
ALSO, READ RELATED ARTICLES:
We have seen many collectors who are really interested to collect cars but because of budget restriction so, many people can't collect all the cars. Diecastmodels provide you the independence to collect all the cars models in your budget. It's a very unique and amazing thing for collectors, I know this personally because I am also a collector. Kids also collect the things because it helps to understand about assets, care, and value of that thing. On Diecastmodel you can explore many car models having a different kind of antique designs. The best part is you don't need a big space to collect these car models, you only need a cupboard or rack in a room. So let's explore this platform of dream cars:

1931 Peerless Master 8 Sedan Black and Silver Limited Edition
Old Antique model of this early age car is really rare even you can't find it in the market and if you will, you need to pay a lot of money to buy this that's why DiecastModel comes into the picture and provide you seamless experience with an extraordinary collection. The 1931's late model is like a pearl for nowadays so click on below link to know more about this car and make sure you are going to buy this one because it will be in your budget for sure.

1948 Chevrolet Panel Delivery Truck "Texaco" Red Limited Edition to 1,002 pieces Worldwide 1/18 Diecast Model Car by Autoworld
Brand new Diecastmodel car model of 1948 Chevrolet Panel Delivery Truck with a cool look and amazing experience so if you are looking for something great to add in your car collection, this is the best one you can buy right now because it comes in your budget with detailed interior, exterior, and engine compartment. Click on below link to know more about this product and grab it before it will become out of stock.

There are many other models you can explore and grab. This is only a few that I am showing here but if you want to explore the whole antique collection click here.

Please share your valuable feedback with us over our social media and mail us at This email address is being protected from spambots. You need JavaScript enabled to view it. for advertisement.
ALSO, READ RELATED ARTICLES: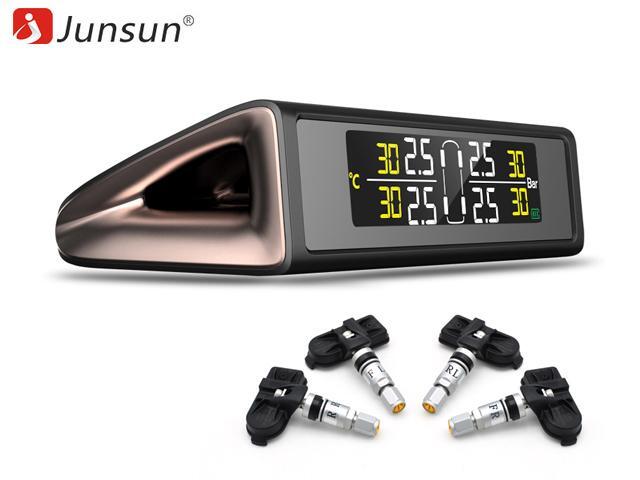 Junsun TPMS Tire Pressure Monitoring System Plastic Case of Car Alarm
Are you afraid about your car security and you want to make sure you are the car is secure so let's make it sure by using this car alarm which is the best model having a pressure monitoring system Having following specifications it becomes one of the amazing gadgets to secure your car.
-Solar power charging, don't need to charge by connecting car cigarette lighter
-Colourful LCD Digital displaying, clear to show tire information
-Real-time monitoring pressure & temperature of 4 tires
-Low air pressure/high-temperature alarm
-High Temperature / Leakage / Low Battery Alarm
-Intelligent Shock Boot when car moving, don't need to turn on/off
-Wireless connect by sensors, easy install
-Build-in sensors
-Freescale chip sensors and fit on almost 98% cars on the market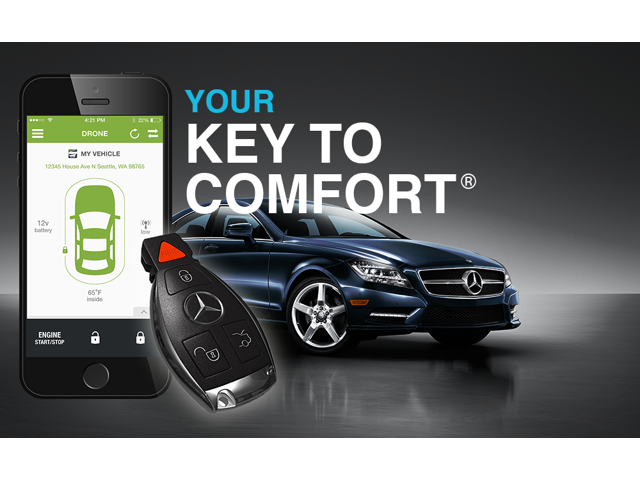 SmartKey Starter® SKS211C
Now you can start your car from remote and this is one the amazing technology everyone wants to make his or her life easy and now technology is doing the same in a secure way but something specific is here, you can use the panic button on this remote which makes it out of the box, when you press the panic button once system will start car remotely and this is making it amazing for sure.
The Original Plug & Play remote start system for Mercedes-Benz
Works with factory key fob out of the box ('Panic' button or 'lock-unlock-lock')
Interfaces with Compustar Drone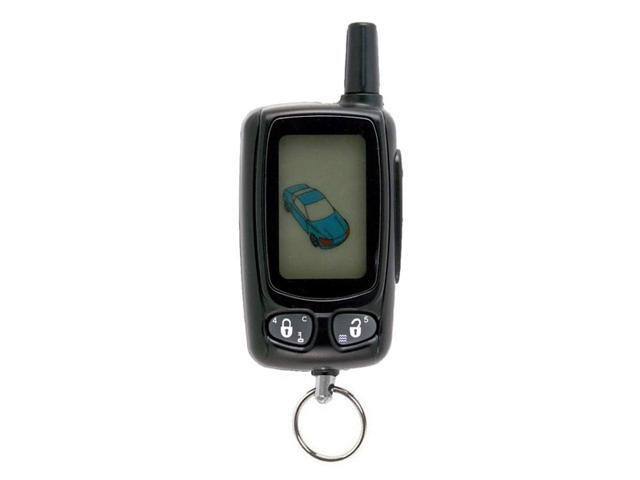 Megatronix - TW75 - 5-Button 2-Way LCD Paging Replacement Transmitter Remote
5-Button 2-way LCD paging transmitter remote with clock and temperature display (Replacement for CATX2LCD, CATX650, CA-RFLCD1, M8ARF-LED, M9ARF-LCD, M12ARF-LCD, X4RF-LCD, XT-42LCD, XT-43LCD, XT-72LCD, XT-73LCD)
FCC ID: H50TR11 H5OTR11 (Replacement for GOH-PAN08, GOH-PAN09, H50TR05 H5OTR05 (NOT BLUE AND RED SIDE BUTTONS), H50TR07AM H5OTR07AM, H50TR08AM H5OTR08AM, H50TR12 H5OTR12, H50TR13 H5OTR13, H50TR15 H5OTR15, H50TR17 H5OTR17, H50TR29 H5OTR29)
AM, superheterodyne (SAW), 433.92MHz, AAA battery powered
Works for CA-140, CA-170, CA-540, CA-640, CA-650, M8A, M9A, M12, M12A, PLUS-5800, PLUS-6800, RF-420, RF-425, RF-425A, RF-520, RF-525, RS-622, RS-625, RS-625A, RS-665-2W, RS-665-2WA, RS-720, RS-725, RS-727, RS-727A, X4, X9
Compatible with select Alert, Autopage, Bulldog, Carbine, Carroll Shelby, Code Alarm, Marksman, Megalarm, Viking (Not for Datastart, Prestige, Pursuit, TRC, Xpresskit)
Programming instructions included (You will need to use the system's valet/override programming switch (push button or toggle type) to perform the programming procedure)
Mail us at This email address is being protected from spambots. You need JavaScript enabled to view it. for feedbacks and advertisements.
ALSO, READ: